Fishing
Whetstone Gorse Fishing Lakes are located between the village of Countesthorpe and Willoughby Waterleys on the Willoughby Road. The site is known locally as "Phase 2" and consists of 2 lakes, one mixed and one carp. Car Parking is available for 50 cars. Toilets are also available throughout the summer months.
Pleasure Angling
Very simple - just park your car, choose your peg and start to fish. Payments will be taken on the bank.
For the Disabled
Disabled anglers are very welcome, pitches are available near the car park. If you ask for the lock combination you can have car access to drop off your tackle at the required peg. However please note that cars must be returned to the car park during fishing.
If you require any further information please call 0116 2773796.
Phase Two
Mixed Lake

Rudd, Roach, Tench, Breem, Crucian Carp, Perch, Mirror Carp and Barbel. »
Available for Matches.
Carp Lake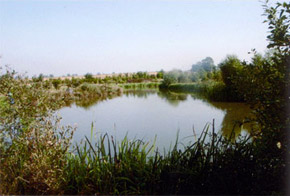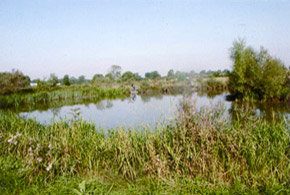 Common, Ghost and Mirror Carp. »
Available for Matches.